Steps After Online Application for Philippines Working Holiday Visa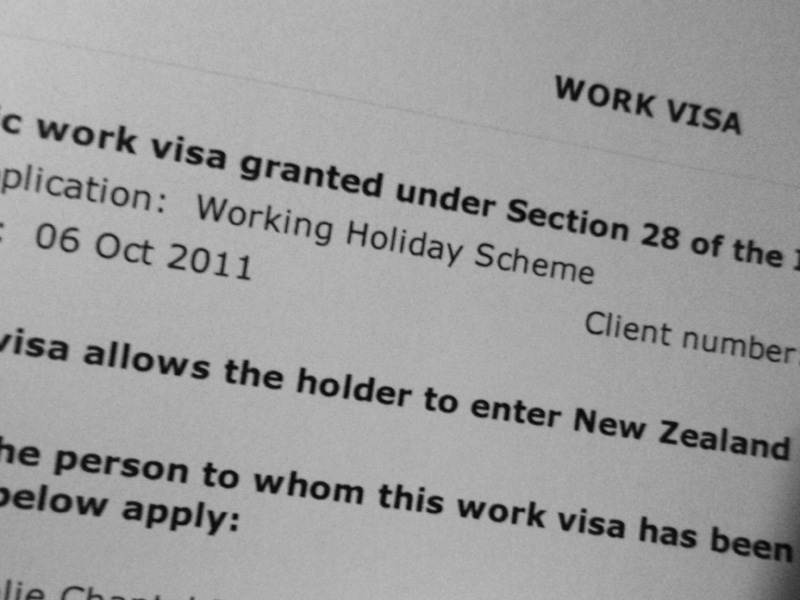 After you finished your online application. You will receive 3 emails.
– The first one is the most important one, it contains details about your online application
– The second will include the instruction about the documents required and where to submit the materials.
– The third email is the guide for health examination
If you have not received any emails, or one of them, but your account status shows that your application is received.
Do not worry.
1. Check your spam, they may lie there.
2. If not, feel free to call New Zealand Immigration, provide your personal information, and they will resend it.
It is normal that people got the slot but can not receive the email, all you need to do is calling the Immigration. So do not worry about it
---
After you have the emails. What you need to do next.
– Get all the documents ready
– Submit them to the correct place
– Take health examination
– Then wait for the decision
---
Documents Needed
Original Passport and certified copy of it
Birth Certificate
Health Check

all you need to do is to take the health examination. emedical system will finish the rest work.

Certified copy of a tertiary qualification

May include transcript of records
Certificate of Graduation

English

English Test Result: can be PTE or some other
Or you have proof that you gained your tertiary qualification with all tuition in English

Bank Statement with enough fund, we recommend you hold at least 6000NZD with the bank statement.
You do not need to buy insurance before you get the visa, or even after you get the visa.
Health Examination
Where to take
Just check the link: Where to take Health Examination
What will be included
Only Chest X-ray is enough.
And the result should be less than 3 months.
After you finished your health examination, you should be able to check the result with the online application system account.
Where to submit applications
You will need to submit all the required materials to the VFS, and VFS will tranfer them to New Zealand Immigration.
The email will declare clearly about where to submit.
Normally it will be the

---
Summary
Pretty much documents work to do, but that is not the hardest part for the visa.
The hardest part is to get the quota. Secure a slot during online application.
We will talk about some tips next post, and introduce some automatic tools we developed next next post.
Any problems. Contact us: whvstore@gmail.com