[2019.08.22]What to do next after got Brazil Working Holiday quota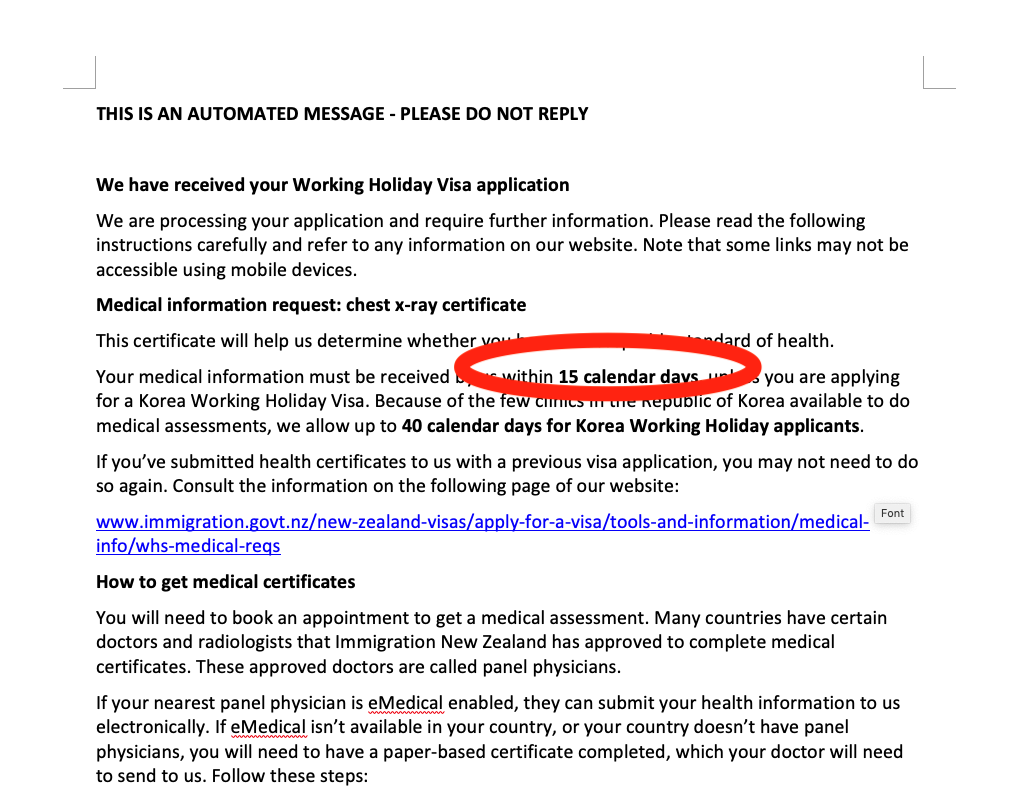 First congratulations to those who get the brazil working holiday quota today, and all of our clients.
However, having the quota not equal a visa to New Zealand, you will still have serveral things to do after that.
---
First, after you pay the visa fee, you should be able to lock the quota, and the application status in the online system should be presented as Application Recieved. Like this: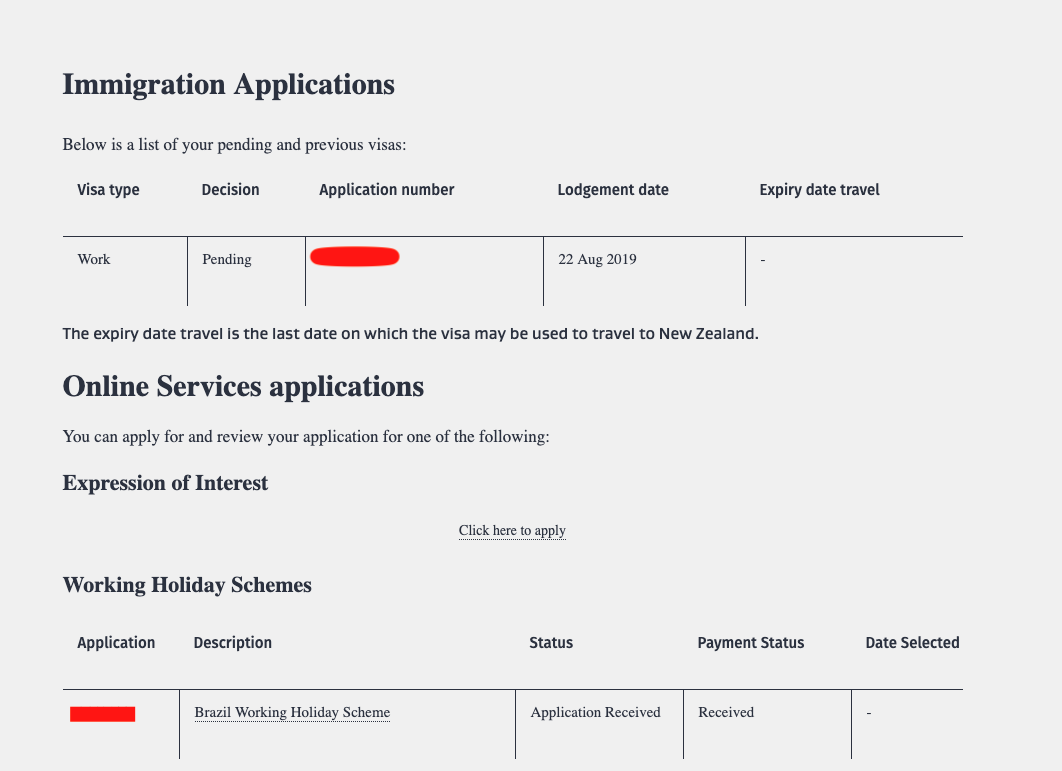 If you got no Application Recieved, which will means that you have not get the quota.
And after that, your email inbox(which you fill in the personal detail page), will recieve an automated email from Immigration office. Which should look like this:
This is the old version of the notification email, normally the second day, you will recieve a new version of it, which include the same information with better format.

There is a word document attached with the email, which will look like this: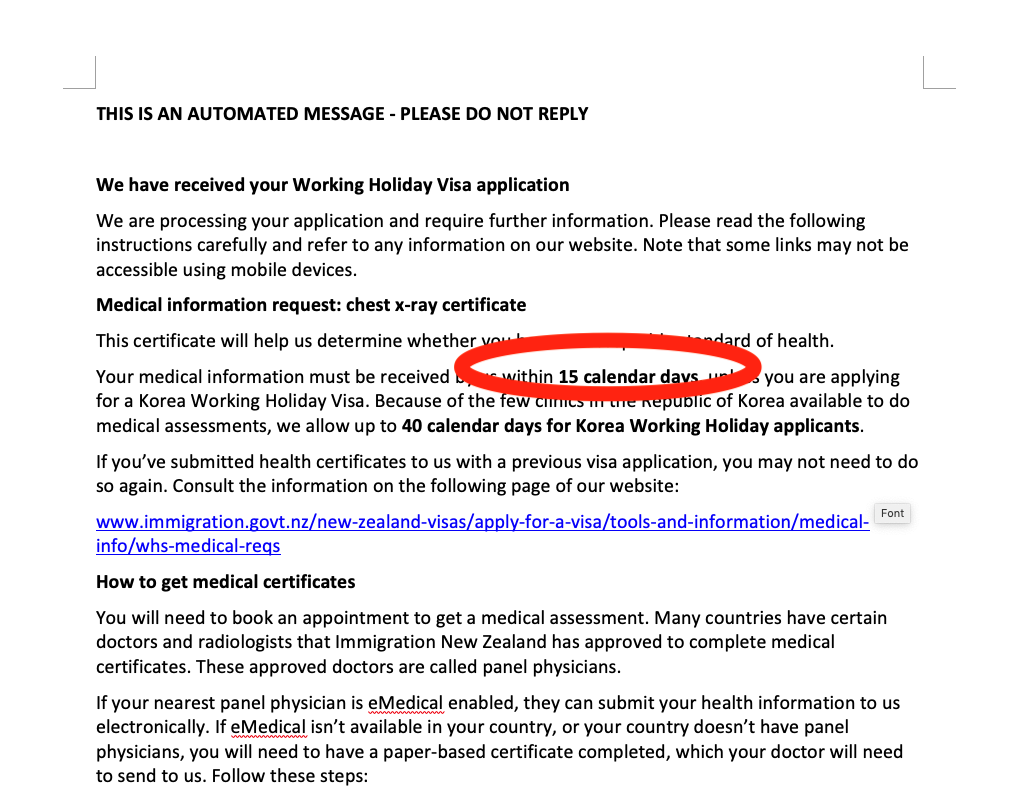 So this means you will need to do the x-ray check within 15 calendar days(not working days, calendar days!!!) This is because Brazil is not a low TB country, so every applicant from Brazil should do the health check.
Then what you should do next is to locate the nearest panel physician. You can do the x-ray check anywhere you want across the world, you just need to ensure where you do the check is on the list of NZ recongized panel physicians.
You can check it via this link: https://www.immigration.govt.nz/new-zealand-visas/apply-for-a-visa/tools-and-information/medical-info/whs-medical-reqs#https://www.immigration.govt.nz/new-zealand-visas/apply-for-a-visa/tools-and-information/tools/panel-physicians/slider
The page should looks like this: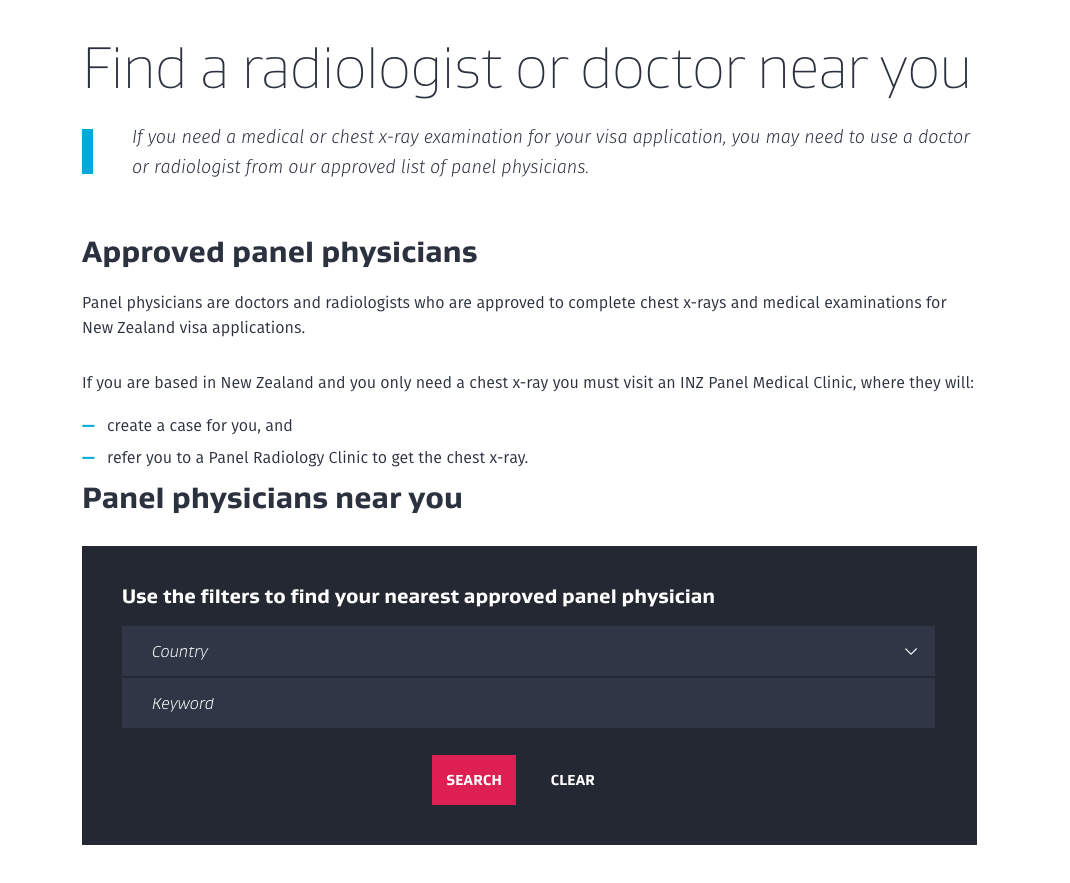 There are 16 egilible panel physicians in Brazil:
You can download the list of 16 with the below link:
Working holiday visa medical requirements _ Immigration New Zealand
All of the 16 in Brazil are eMedical enabled, which means you just need to call and book the check, tell doctor what you need to check(X-ray), and do it.
Then you do not need to worry about anything else, they will upload it to the eMedical system, and you will be able to see the result with the online system.
So, book and do the check quick.
---
And the better look email for the second day looks like this: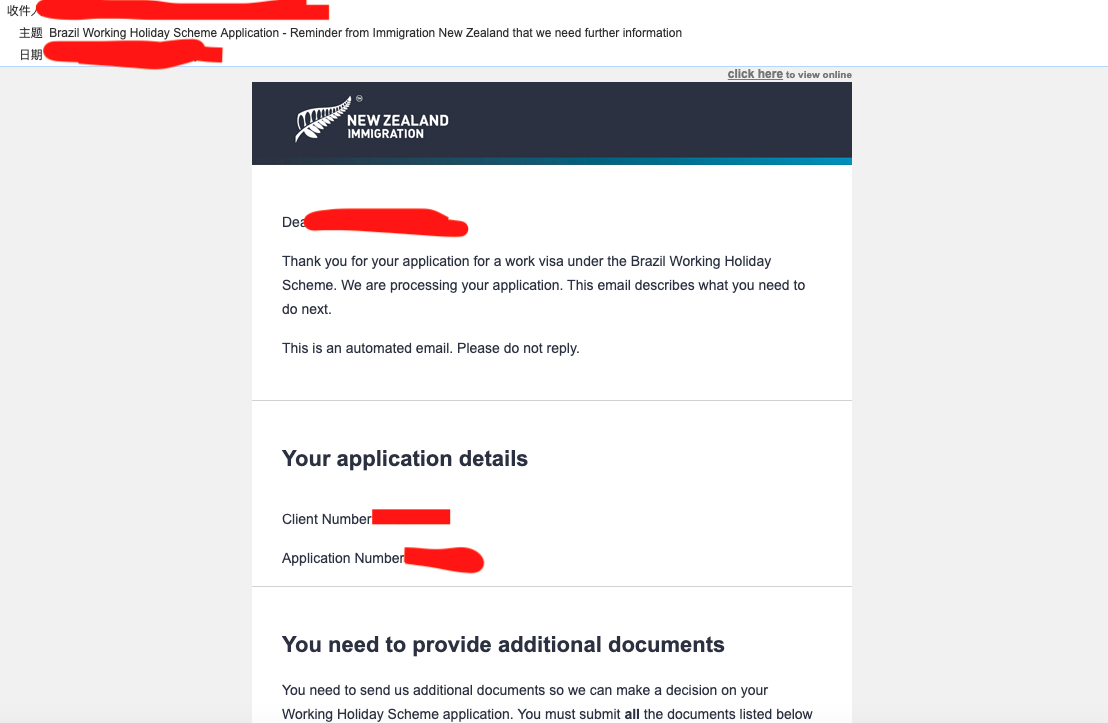 And this is the full version look like: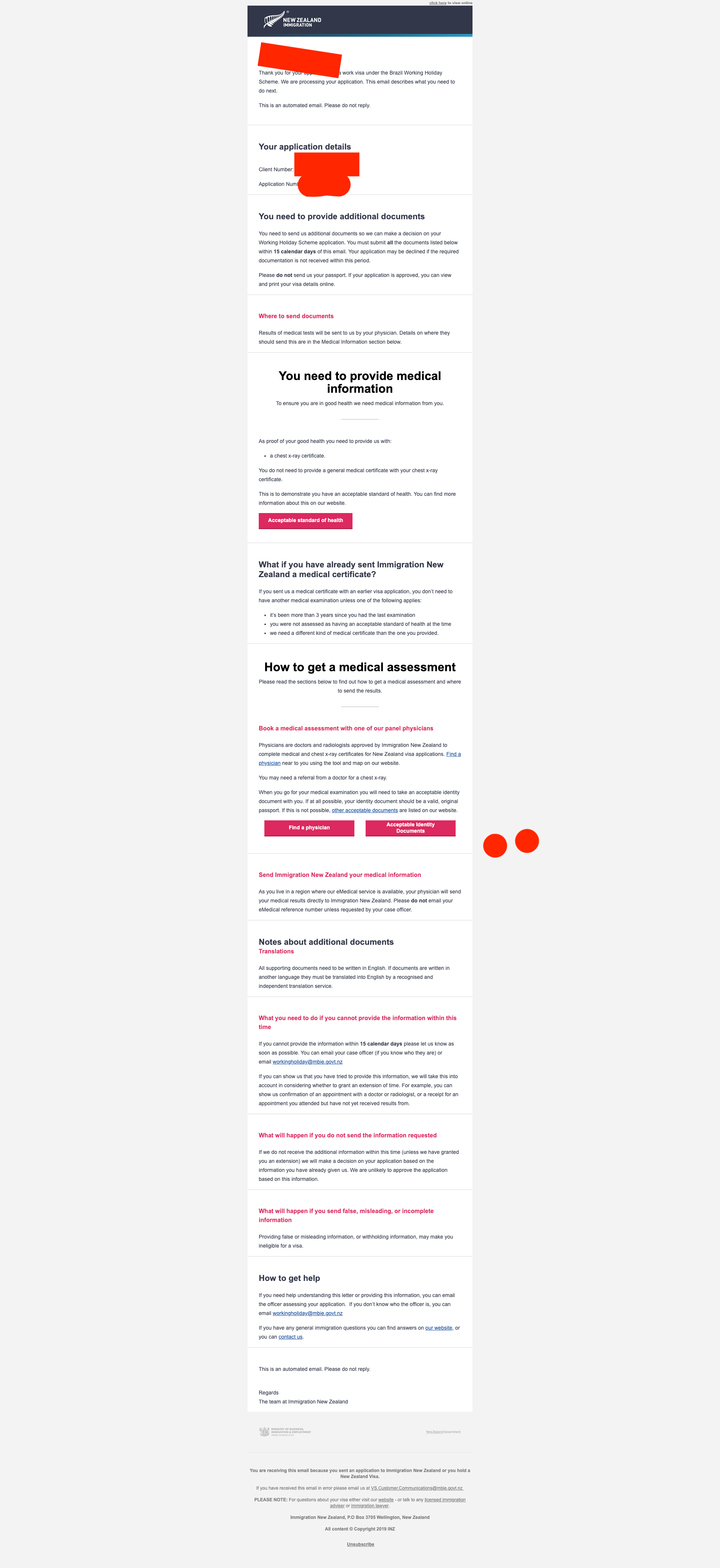 Hope you all get the visa.
Update 2019.09.03
Approve letter from Immigration