Working Holiday visa Reopen Q&A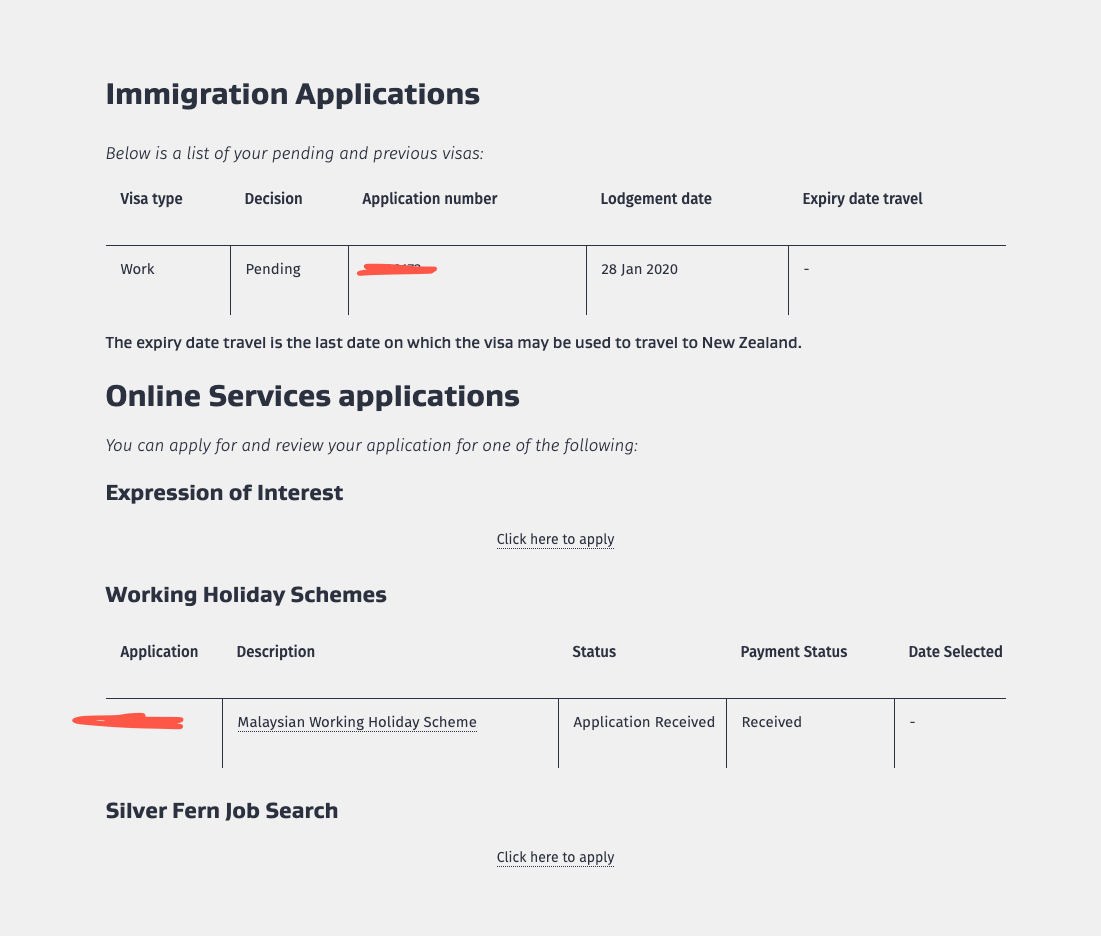 On 2020.01.28, 5 days after the first release of Malasysia working holiday visa on 2020.01.23, it reopened. All of our five clients waiting for reopen get the quota this time.
Then a lot of people will ask:
what is reopen
why it reopens
when it reopen: which day/around which period of the day
how many times will it reopen every year.
We will explain this one by one.
---
Basic Knowledge about working holiday visa to New Zealand
Why the quota is hard to get?
New Zealand opens the working holiday schema to a list of countries around the world.
Allow the egliable applicants from specific countries to apply for it, and then work and have a holiday in New Zealand for around 6 – 24 months. Requirements and stay will differs from countries.
For applicants from Malaysia, Philippines, Vietnam, China, Brazil, Taiwan, Hongkong, Mexico, etc. There is a limited of the slot allocated each year. We call it quota.
Quotas for Malaysia each year is 1150, for Philippines is 100, for China is 1000, for Taiwan is 600, for Hongkong is 400.
It opens on different days around a year, for example, Malaysia opens 2020.01.23 this year, Philippine will open on 2020.02.11, and China will open on 2020.07.02.
And normally there will be a lot of people who are trying to apply for it when it opens. So the quotas will be filled in minutes normally. For example this time Malaysia quotas filled in 20 mintues. And from our experience, Philippine will be filled less than 20 mintues.
Which means some of the applicatants will be the luck one, get the quota, submit the application and then finally get their visa, enter NZ.
However there will still be a large amount of applicants who can not get it year by year. One of my clients from Malaysia have trid 4 time before by himself, all failed. The closest hit is opening the payment page, but failed. Luckily he found us this year, and lock the quota.
So in general, limited quotas for each country, but there are times of the applicants, which in the end some of the applicatant will get it, some will not. So the quota is hard to get, and normally filled in minutes.
What is reopen and first release?
To make the explaination clear, we will need to define 2 concepts here:
first release: New Zealand website will annoucement an official open date for each finicial year to release all the quotas one time. For Malaysia this year first release date is 2020.01.23; For Philippines, the first release date is 2020.02.11.
reopen: After the quotas are released and filled on the first release day. There is a small chance that the quota will reopen this year. There are a lot reasons may cause this siutation: some of the applicants ' applications was declined for different reasons. Immigration office needs to reopen it to make sure total number of visa approved is the limited quota number.
---
Why it reopens?
I think all of you guys can understand what is first release now. Just some adversitment here: if you really want to get the quota, and willing to pay some cost, then remember to contact us, we can help you lock the quota with no miss when it first release. We have developed a set of tools which can lock the quota in seconds.
If you miss it on the first release, then there will be a very low chance that you can get it this year when it reopens. VERY VERY LOW
The chance that they reopen it is very low, and if you want to get it when it reopens, it is even lower, becuase you will not be able to keep checking it 24 hours a day, and 7 days a week, as they may reopen it anytime.
So why it reopens.
There are serveral possible reasons:
some applicants' application were declined. (the applicants fail to provide required documents/ or the applicants have bad records before with immigration office, etc). Immigration office will reopen it to fill the quota limited number. If this is the case, normally will reopen when they start to process this round of applications.
They have some technicial problem when first release, failed to release all the quotas, so may reopen it days after the first release. This siutation will cause the quotas reopen the next day or serveral days after the first release.
some time it is pretty random that, maybe it already been months after the first release, they just feel this year we need more working holiday makers, then they reopen it, and some more quotas.
So in general, there may be different reasons lead immigration to make the decision to reopen it. We do not really know that.
Which leads the when it will reopen be random
---
When it reopens?
Random.
That's why we developed the software to keep checking it 24hours a day, 7 days a week. If it reopens, we lock it for our clients.
Last year, Malaysia not reopen, but China and Taiwan reopen serveral times. In 2018, Malaysia reoepned, and released around 30 quotas. This year, it already reopened once on 2020.01.28.
So when it reopens, from our experience in this 10 years, there is no answer for it. We have grabbed the reopen quota for China applicants 10 months after first release.
What we are doing is that we running the program to check and lock it all year around. Have no better solution for it. So if you try to catch it by hand for the reopen one, you'd need to be very luck.
Which period it opens?
We also do not have answer for this, at the beginning, we thought it only reopens during working hours on the weekday, but we did catch some quota midngiht on Saturday afternoon. Most of it the reopen quota released at NZ afternoon time.
---
How many times it will reopen each year?
Most common siutation is that the reopen is handled case by case, so they will reopen it serveral times if there is one/more slots to be filled.
---
If you want to secure the quota for the reopen one, we suggest you try our service. We will keep check it 7/24, if release we will lock it. This will save your effort to keep checking it everyday. And before we secure the quota, you can request refund anytime, doesn't need to pay anything.
Or if you feel not that rush, you can wait until next year first release.
Good luck