[2022.02.24] Congratulations to all applicants, visa should all be approved.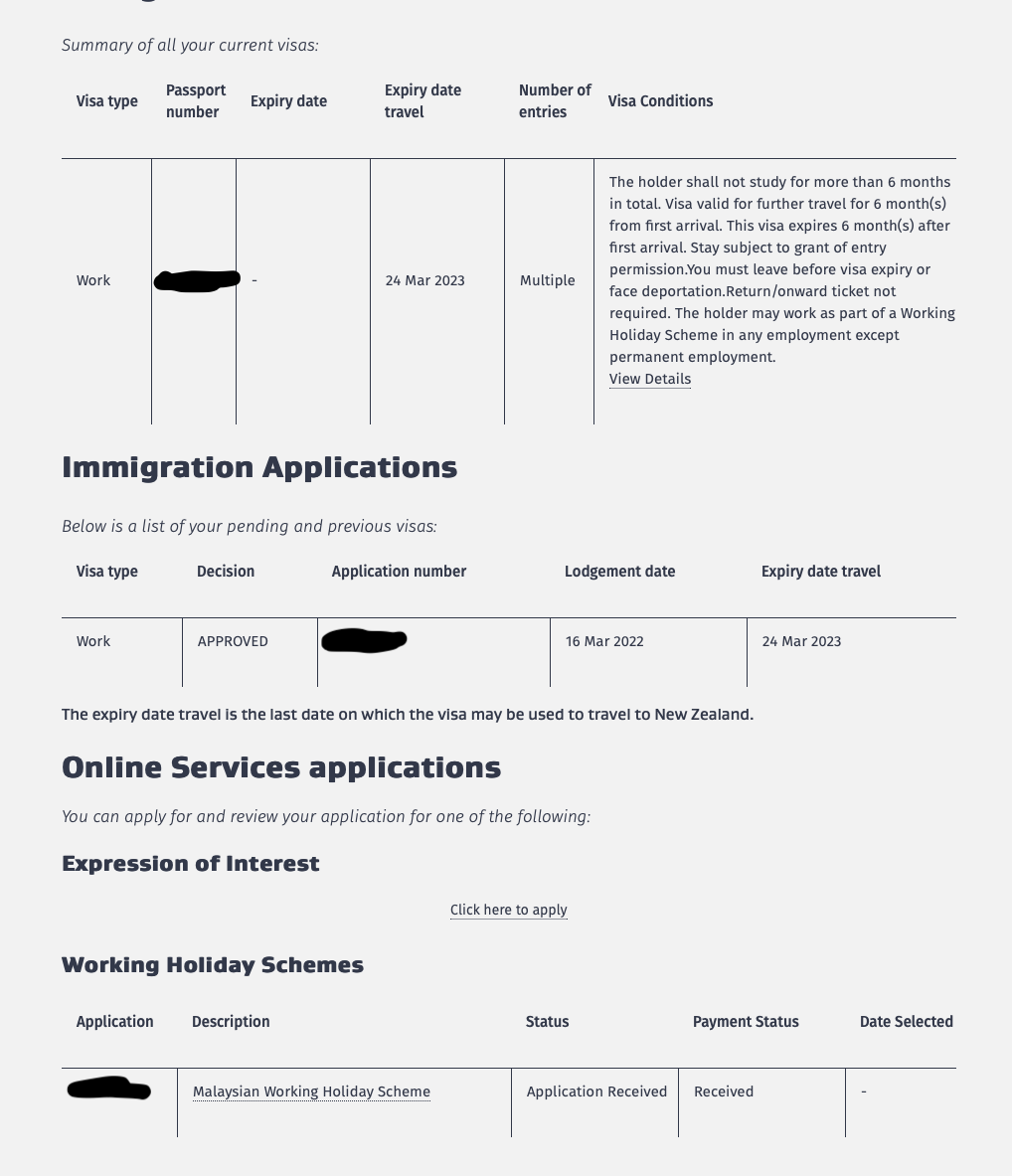 Starting from 2022.03.22, 6 days after the open day 2022.03.16, the New Zealand immigration office start to process and grant the visa.
In the past three days, almost all people get their clients, all of our clients already have their visa of course.
Visa is not sent to your email first, so remember to check online application system
Normally, after immigration officer decide to grant you the visa, they will send you an email with a PDF, state that you are granted the visa.
But that's based on the immigration officers' preference, some may not like to do that, so you may not receive an email right after you having the visa.
Sometimes your online application system already changing from pending to APPROVED, but you got nothing in your email address.
So do remember to login to the immigration application system to check the status: https://onlineservices.immigration.govt.nz
What will it look like when I have my visa?
Normally the immigration online application system will look like this:
There is a view detail link you can click, after you click it, you will download a html file, you can open the file in the browser.
This file states that you have the visa and some of your personal details. You can print this page and take it with you to New Zealand.
It is also fine not to print it, as for now everything is electronic, so they do have the record to show that you are granted the visa.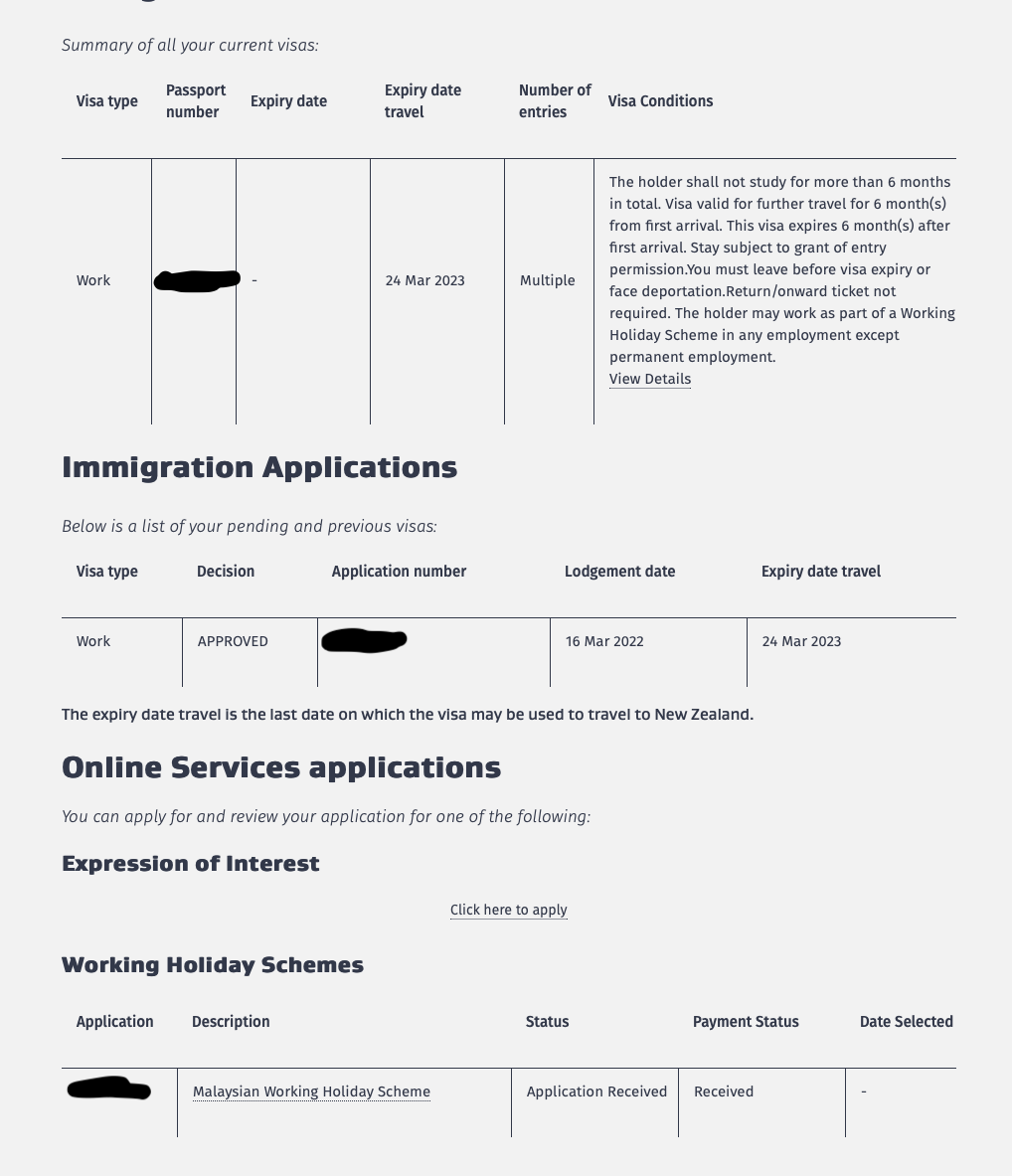 If the immigration officer prefer to send you the email after they grant you the visa, you will receive an email with the subject: Your Communication with Immigration New Zealand
The attachment will be a PDF, contains the same information as the html. You can print the PDF also, it is the same.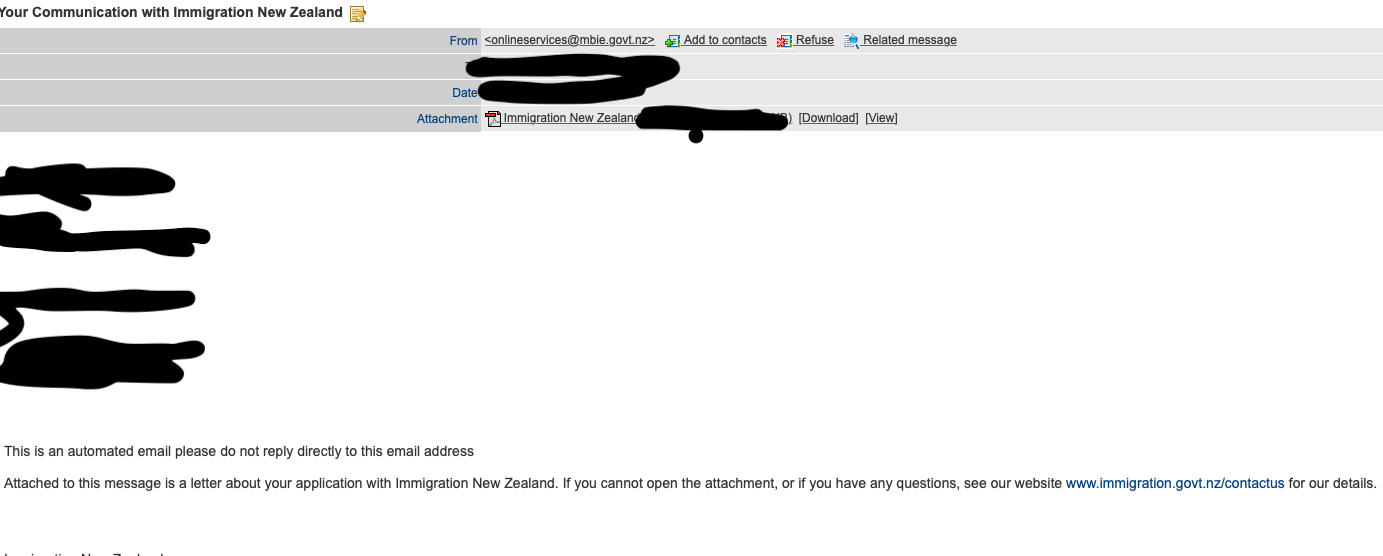 And then the second day morning, very very early morning, you will receive an email from immigration office, welcome you to New Zealand. It is a long email, it will include a detailed instruction regarding what you may want to do next.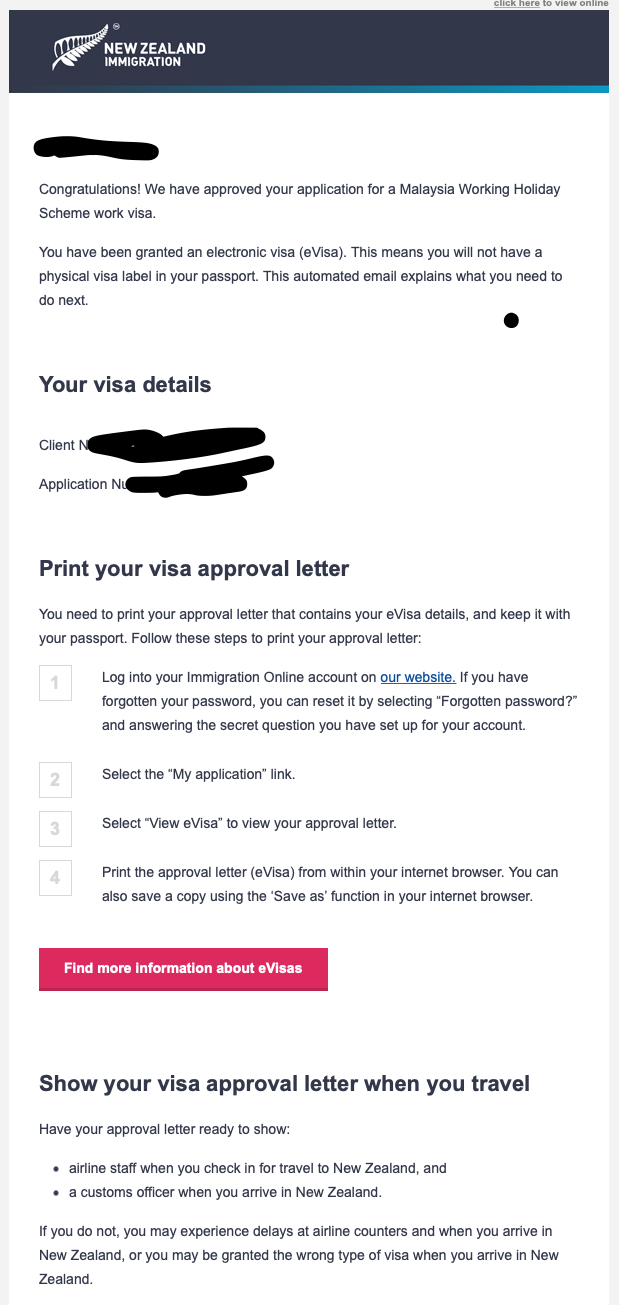 ---
About when to enter New Zealand, and how long you can stay
You will need to enter New Zealand within one year since the visa granted, which means if you are granted the visa today, you will need to enter NZ before 2023.03.24.
And from the date you enter New Zealand, you can stay there for 6 months, within this 6 months, if you do specific work, meet their requirements, you can extend your visa for another 3 months.
If you have any questions you can comment below or email us: whvstore@gmail.com. Wish you al best in New Zealand.