[Philippine] INZ respond to the applications lodged in 2020, not yet approved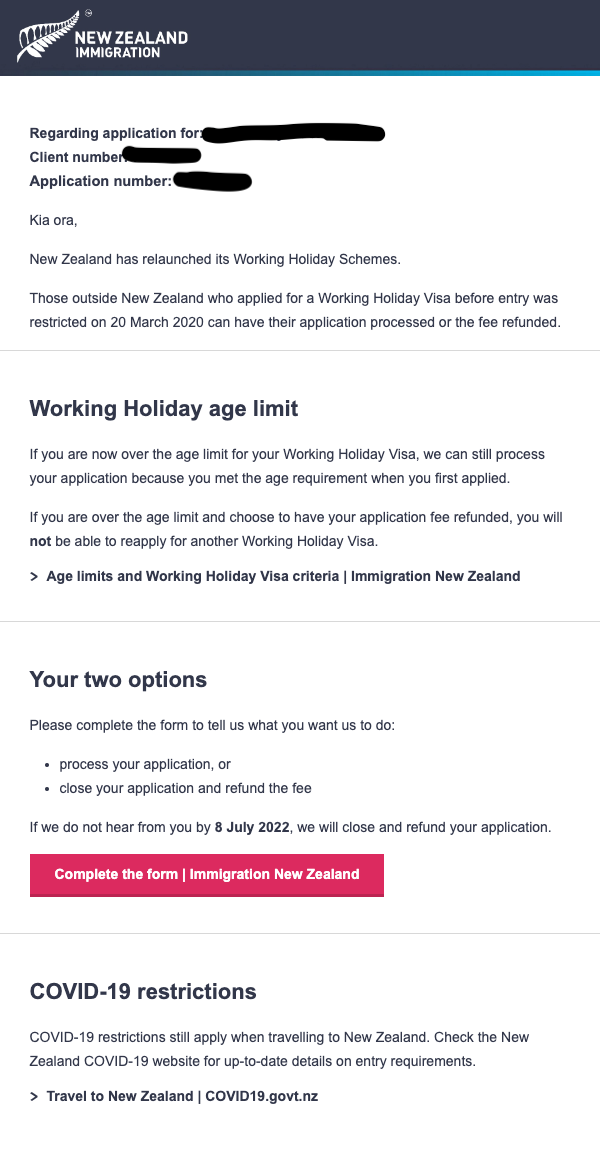 This is a great news
The applicants, mainly from the Philippines who lodged their working holiday applications before COVID [2020], have not gotten their visa approved in the past two years.
Finally some good news, the Immigration office just sent a message which allows you to still proceed further or request your visa fee refunded.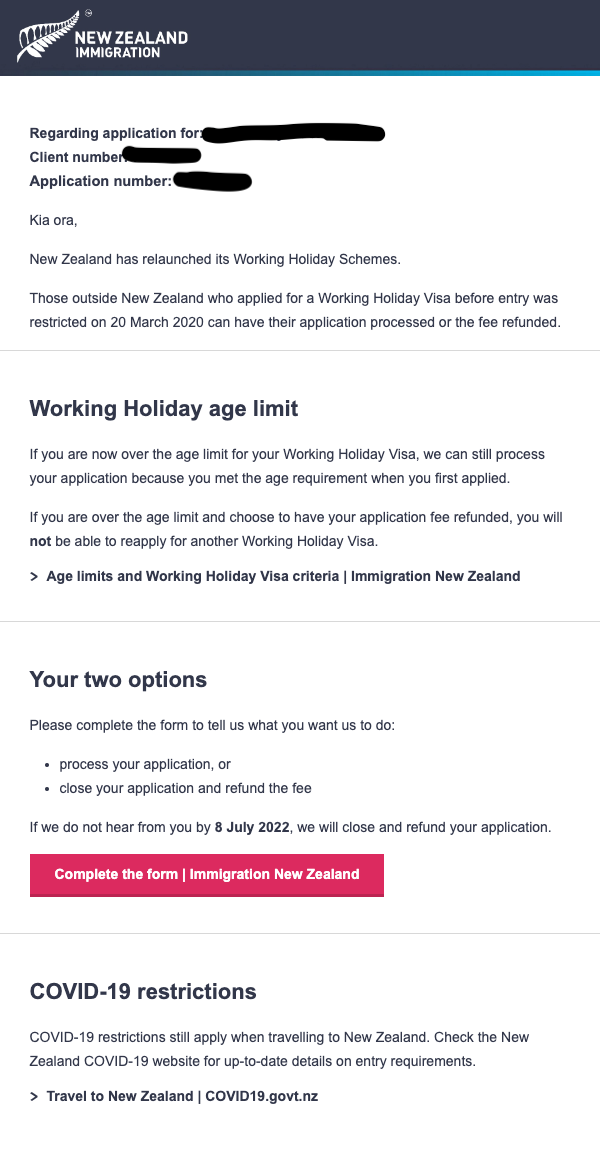 So basically take away from this
You can reply to them to still proceed with the application, no matter how old are you now, you still can get your visa granted
Or you can request the visa fee refunded if you change your mind.
And reply to them before 8 July 2022.
Good luck!!