Visa fee will increase significantly from 2022.07.31 to 420NZD + 35NZD = 455NZD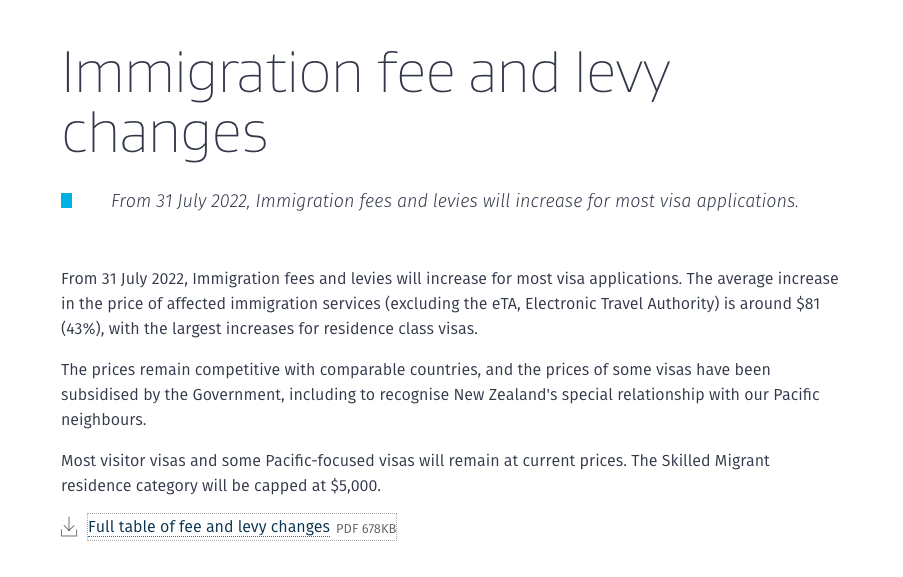 Notification of visa fee increase
Normally, starting from 1st July, we will see the visa fee increase. Last time visa fee increased from 208NZD to 280NZD, which is a reasonable increase.
But this time, the change is quite large, it increases from 280NZD (245NZD + 35NZD tourist tax) to 455NZD (420NZD + 35NZD tourist tax)
Basically, it is crazy…
And this will be applied to both working holiday visa and working holiday extension visa.