Work and Holiday In New Zealand: Guide for Filipinos to get working holiday visa in 2019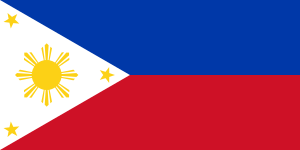 Guide for Filipinos to get the working holiday visa to New Zealand
If you're 18-30 years old, dreaming of going to New Zealand for pleasure & work, and willing to do things to fulfill this dream
Checkout this article!
You can now apply for a New Zealand Work Holiday Visa .
This visa will allow you to stay and work in New Zealand for 12 months.
Here is a screenshot for this visa in Immigration Website
Take note that the application date for 2019 is the 7th of February at 10 AM New Zealand daylight time (5 AM Philippine Standard Time) and is only limited to 100 slots, so while you're reading this, I suggest you keep a pen handy and make a checklist of requirements.
Also, check out with us: whvstore@gmail.com to secure the slot.
QUALIFICATIONS
Be at least 18-30 years old

Have a Philippines Passport which is valid for at least 15 months

Submit an application made online using the electronic form provided on the INZ website, Pay the appropriate fee and immigration levy of NZD 245 to secure the slot.

this is the hardest step, which we can help

Have a tertiary qualification granted in respect of a minimum of three years' full-time university study
Have a level of proficiency in English that is assessed as at least functional
I AM QUALIFIED! HOW DO I APPLY?
The application is coursed online so make sure you have a PC and an internet connection. All you have to do is:
The overall procedure is:
1. get the slot online
2. submit the required documents(as required in the email immigration send to you after you get the slot)
the document should be submited within the time required in the email, around 2 weeks.
You can prepare the documents before or after you get the slot. Recommend you to prepare as early as possible.
Examples of documents:
PSA Certificate of Live Birth,
Transcript of Records, Diploma, etc.
and then just get the others when you get the slot.
Documents
1. Original Passport or a Copy of the Biodata Page. It should be valid for 15 months at least
2. NSO or PSA Certificate of Live Birth.
3. eMedical Information Sheet. If a medical examination or chest x-ray certificate is required for your immigration application, you will need to select a doctor and/or radiologist from their approved list of panel physicians who will in turn send your results to the Embassy. Make sure to tell them that the exam is for Immigration Application for NZ. Click here to view the list of their approved Panel Physicians.
4. Certificate of English as a Medium of Instruction. You can get this from your school.
5. Bank Certificate. You should have a minimum of NZD 4,200 or Php 151,200. I always suggest putting a little more especially when you don't have your onward flight ticket yet.
6. Bank statement. I suggest you get a bank statement for the last 6 months. While this is not mandatory, this could prove that you have a stable source of income.
7. Credit card statements. This is a very good proof of financial capacity. But please do show this only when you have a good credit standing.
8. Certified copy of your diploma.
9. Official English Translation of Diploma. Some diplomas are in Tagalog so you should ask your school to have it translated for you. Otherwise, there are some companies offering translation services like Orange Translations and Lexcode.
10. Certificate of Graduation, if your school provides it.
11. Transcript of Records.
12. Proof of Medical and hospitalization Insurance or Letter of Undertaking. The medical insurance should cover the entire period of your stay in NZ. But it is recommended not to purchase it yet since it is not yet mandatory at this point. Instead, you may write a Certificate of Undertaking where you affirm that you will purchase such insurance once your visa is approved.
13. Marriage contract. If applicable.
Online Application
 Create Your INZ Online Services Account. This should be made before February 8, 2018 and it can be accessed on such date.
fill and submit the form on the open day
Pay NZD 245. You can use any Visa or Mastercard Debit/Credit Card.
If your payment was confirmed, congratulations!! You basically get the visa.
You are one step closer to achieving your dreams! This means that you were given 1 of the 100 slots (So lucky!!!) but of course, the process doesn't end here and it doesn't guarantee your approval so read along 🙂
To secure the quota. check the link here:
Document Submission
Check Your Email. You will be sent some emails related to the following information.
1) An acknowledgment email with your client number;
2) The list of supporting documents that you should submit;
3) Instructions on where to submit your application and where to take the medical examination. If you can't seem to find the email, check your spam folder.
Submit the documents as stated above. The administrative process of collecting the documents is lodged through VFS Global (the embassy is still the one to decide so wag nyo sila kulitin dahil wala silang kinalaman sa approval nyan). You can submit it either at:
VFS Manila – Mezzanine Floor, Ecoplaza Bldg., Don Chino Roces Ave Ext, Makati City, Metro Manila
VFS Cebu – 9th Floor Keppel Centre, Samar Loop cnr. Cardinal Rosales Avenue, Cebu Business Park, Cebu City
New Zealand Post/Other Couriers – If you're in NZ, then you can send your documents at Online Services, Immigration New Zealand, Level 14, 280 Queen Street, Auckland 1010, New Zealand via New Zealand Post or other trusted couriers
---
Q & A
IS A CERTIFIED COPY OF A CERTIFICATE FROM THE INTERNATIONAL ENGLISH LANGUAGE TESTING SYSTEM (IELTS) REQUIRED?
No. But if you can't provide a Certificate of English as a Medium of Instruction then you should have this instead. It must show that you have an average level of 4.5 over the 4 components of the test and must not be more than 2 years old from the time of your application.
DO I NEED TO GET A FULL MEDICAL EXAMINATION? WHAT EXAMINATIONS ARE INCLUDED?
No but you may be asked to get a Medical Certificate depending on your answers. But since there's a low incidence of tuberculosis in the Philippines, a chest x-ray is required. (The mandatory Full Medical Examination is applicable to visas exceeding 6 months)
The full test includes Serum Creatinine, HIV test, Hepatitis B, Hepatitis C, Syphilis, HbA1c, Full Blood Count and General Medical Examination.
HOW MUCH WILL EVERYTHING COST?
Depends, around 2000NZD, maybe.
HOW CAN I TRACK MY APPLICATION?
Track it visa online system, you can see application received and visa granted status there.
WHAT IF I FORGOT TO ATTACH A DOCUMENT?
The immigration officer will contact you for missing document, or you can resumbmit it via VFS. Both works
HOW LONG DOES IT TAKE TO KNOW THE RESULTS?
Depends, from days to around 1 month
WHAT ARE THE USUAL JOBS FOR THE WORKING HOLIDAY VISA?
The most common are Fruit Picking, Bartending, Tourism job, Farming, Au Pair, Marketing, Housekeeping, Cooking, Construction jobs, and Office support.
DO I NEED TO PREPARE A RESUME?
Definitely! A 2-3 page detailed resume with a cover letter is ideal 🙂
HOW CAN I FIND A JOB IN NZ?
Th top working holiday job websites are TradeMe, Seek and Backpacker Guide NZ but you can always apply personally once you're there.
DO I NEED TO PAY FOR FOOD AND ACCOMMODATION?
The employer usually takes care of this. In exchange for work, they give food and accommodation too aside from the hourly salary. Amazing, right??
HOW MUCH IS THE HOURLY RATE? DO I NEED TO PAY FOR TAX?
The minimum wage is $15.25/h and taxes is between 12.20% to 19.20% depending on your earnings. Those taxes are taken directly as you earn so there is nothing left for you to do 🙂
WHAT ARE THE CONDITIONS OF THE VISA?
You must come to New Zealand within 12 months of the date your visa is granted.
You must have at least NZ $4,200 to live on while you're in New Zealand.
You must have either a travel ticket out of New Zealand or enough money to pay for a travel ticket out of New Zealand, in addition to your living costs.
Your Medical and Hospitalization Comprehensive Insurance must remain in force throughout your stay in New Zealand.
You can work in any job you prefer, but remember these conditions:

you can't work for more than 3 months for any one employer
you can't work for more than 12 months in total
you can't get a permanent job although you can try looking for one
it is not contrary to law
you can't provide commercial sexual services
you can't run or invest in a business that provides commercial sexual services.

You can do some study or training for not more than 6 months
You must leave New Zealand before your visa expires
If you already applied before you will not be able to apply again
IS THERE ANYWAY THAT I CAN SECURE A SLOT?
Yes, contact us: whvstore@gmail.com
We can do it for you.