[2020.02.11]Report for Philippine working holiday visa, and What to do next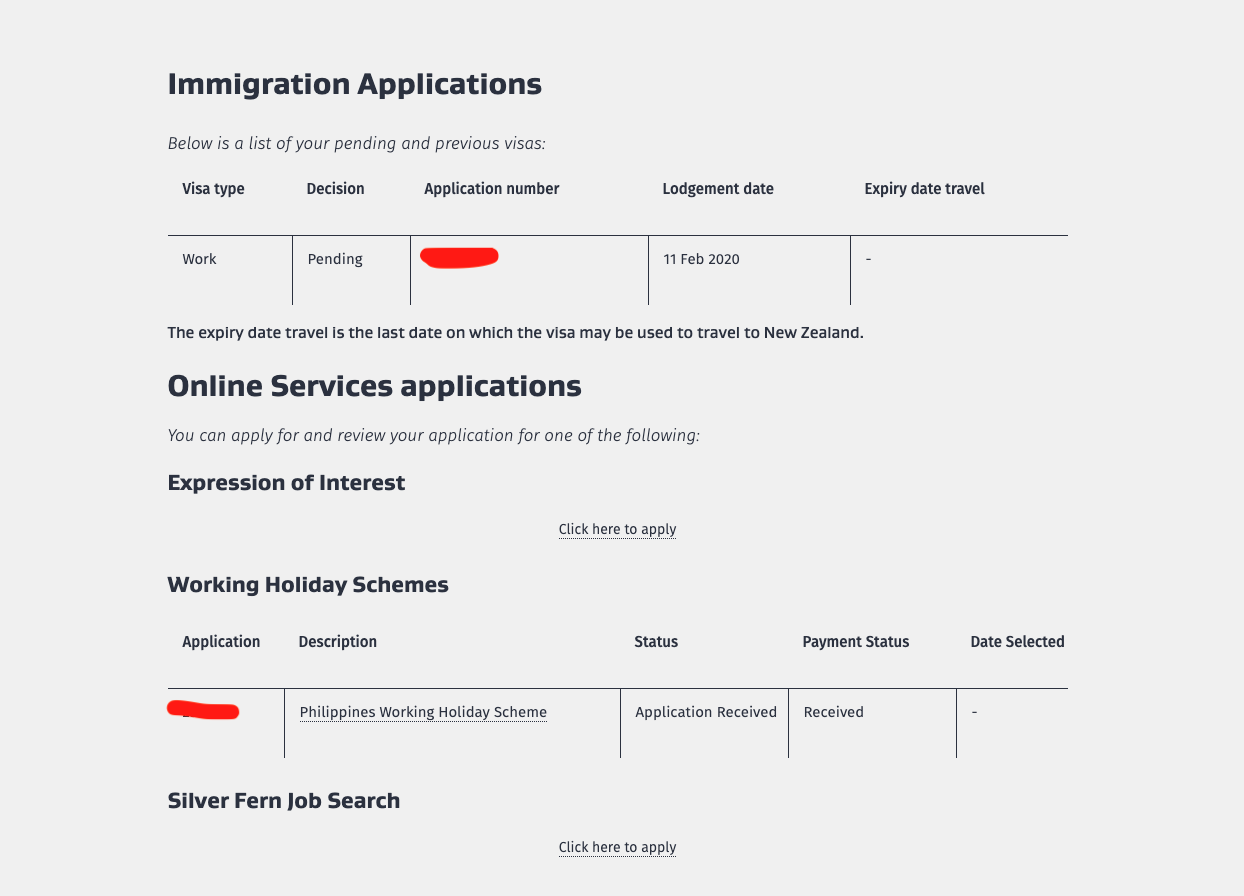 First, Congratulation to those applicants who get the slots today, no matter how many years you have tried. But finally, you are here, make your dream true.
Do not celebrate it too early, there are still some more steps you will need to prcoceed before you get the visa.
Our report today
Our 32 clients got the slots today. Congratulations to you guys.
There are 2 clients who provide invalid information, which leads to the miss of the slot today.  We want to Emphasis here again. If you want to get the slot, your passport must be valid for at least 15 months, and we recommend better to have at least 16 months valid period. Or will not be able to verify and submit the form, which will lead you to miss the slot this year. The client miss it because provide us with wrong passport expire date, which only have 12 months valid period.
Here are some examples of the slots we got this morning.
What to do nexts
So what we should to do next, that the questions from everyone after getting the slots. The slot doesn't equal visa. There still some more steps which you will need to do next.
We have write an article about it, you guys can check All things you need to know about Filipinos working holiday visa to New Zealand
In general, you will need to do 2 things next.
Do the health examination, which is x-ray
Submit the scanned documents they require to the email address they provide, which is: workingholiday@mbie.govt.nz
So after you get the slot today, you will receive an email shown above, which has an attachment pdf, contains the requirement they need. Looks like this: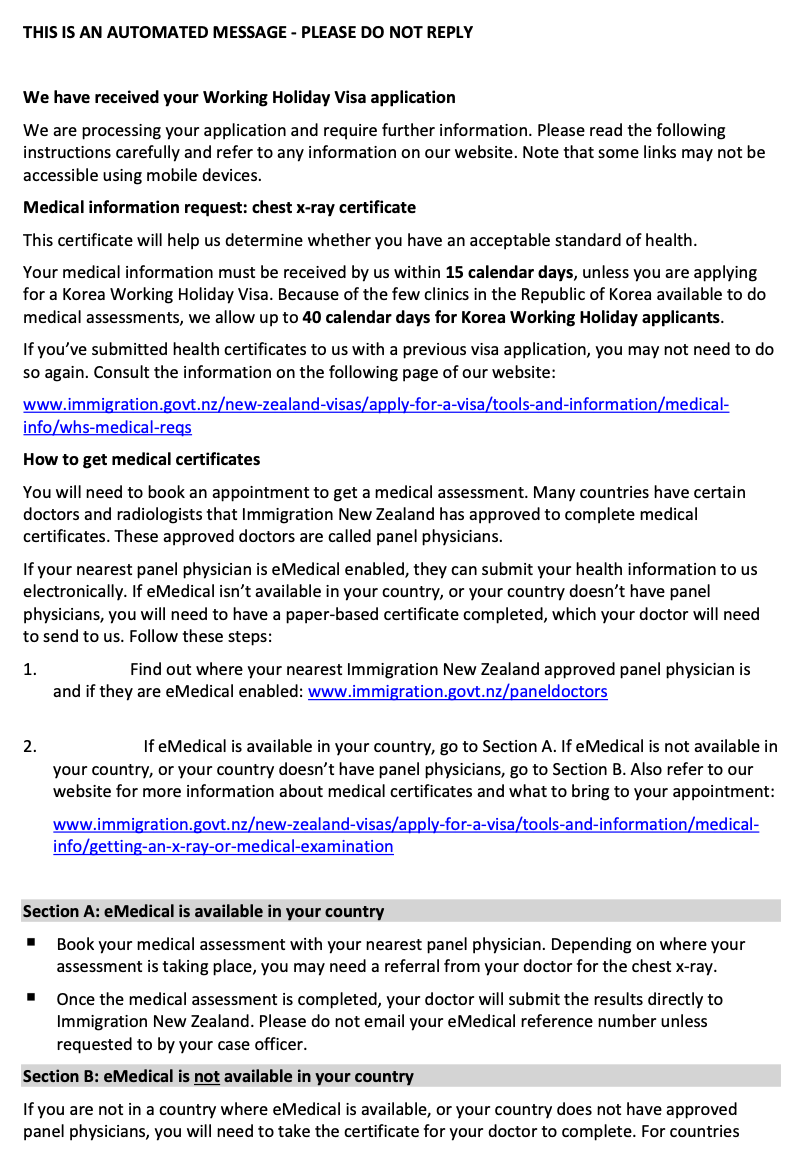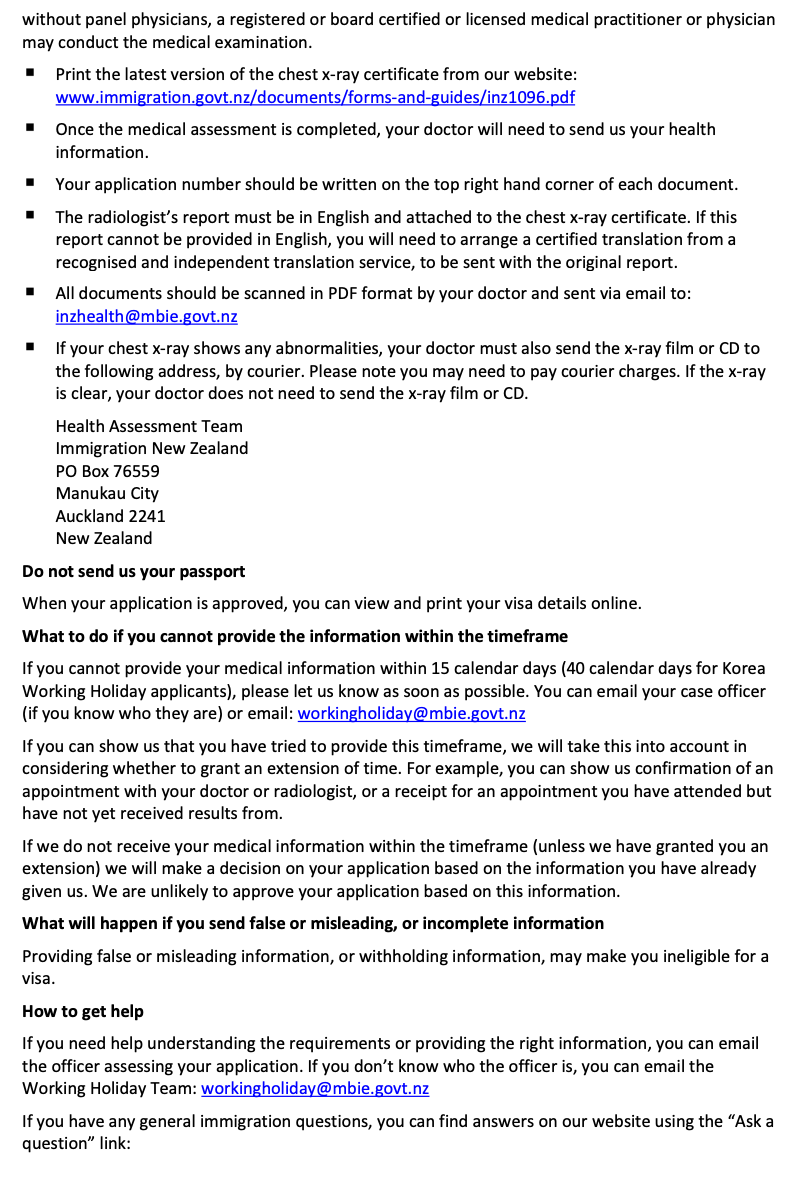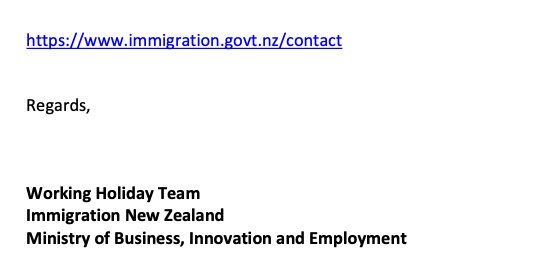 This one just contain the information about the health examination and how to do that. This is the old version, and in fact it is useless now. They have upgraded the email format and instruction details since 2018.
They will be another email sent by immigration office automatically on 2.12 morning, which will look like this: Click to check  https://www.whvstore.com/wp-content/uploads/static/phi.html 
This email is the one which will give you detailed instruction about how to prepare and submit the required documents, and what are the required documents.
Here is a screenshot of part of it: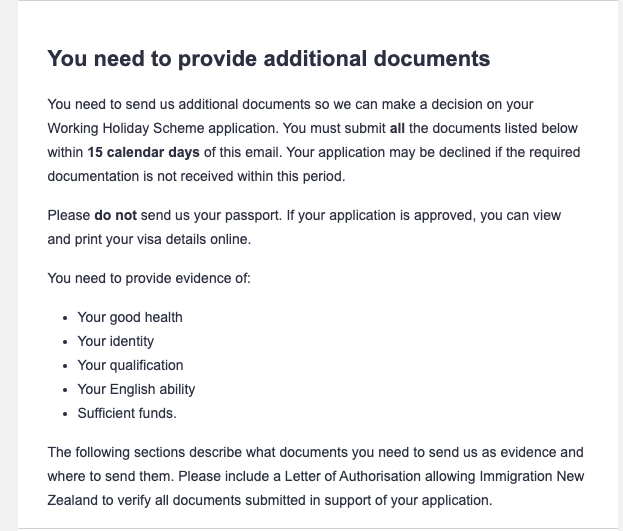 Good health is the health examination
identity is the scanned of passport, the page which contains your photo
qualification is the proof that you have completed 3 years full time study, can be the scanned of your bachelor degree, or certificate of graduation, or your academic transcripts
English ability: if you are taught in English and will be able to provide the proof that you are taught in English(like a letter from your school), then you do not need to take IETLS/PTE/TOEFL exams.
Sufficient funds: we recommend you prepare 6000NZD, in bank statement under your name. Do not use credit card transcation, as they do not like you to owe other people money.
That's all we know, and for details, you can check the link above for further read.
And if you prepare all the documents as required, pass the health examination, and have not bad records with immigration office, then you will get the visa.
So do not worry too much about it.
update 2020.02.12
Check your inbox, the new email from immgration office should arrived this morning, there is no changes compared to last year, just follow the instruction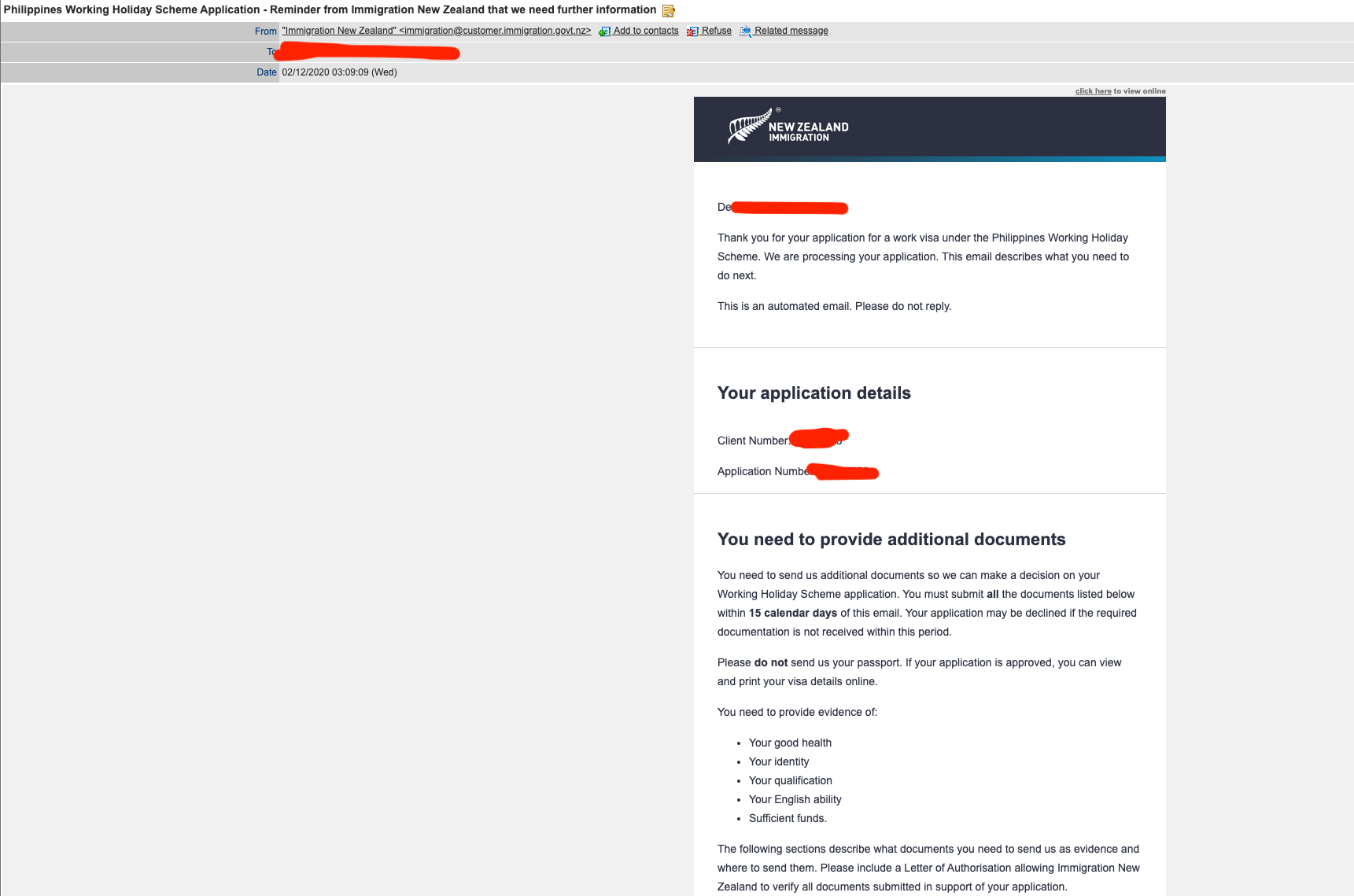 If miss it today, will it reopen?
So if you miss it today, then you must want to ask whether it is possible that it reopens this year and get the slot again. Like what happened in 2020.01.28 for Malaysia.
We also write an article about it, you guys can check it for details: Working Holiday visa Reopen Q&A
So if you really want to secure the slot this year, we may can try, but no promise it will reopen, and will get it if reopen.
But if you want to get it next year, and you already tried for serveral years and miss it. We can help you to do that.
Our email: whvstore@gmail.com
Good luck guys, wish your best in New Zealand.