[Reopening] Latest Update, Working Holiday visa is reopening [2022.03.12]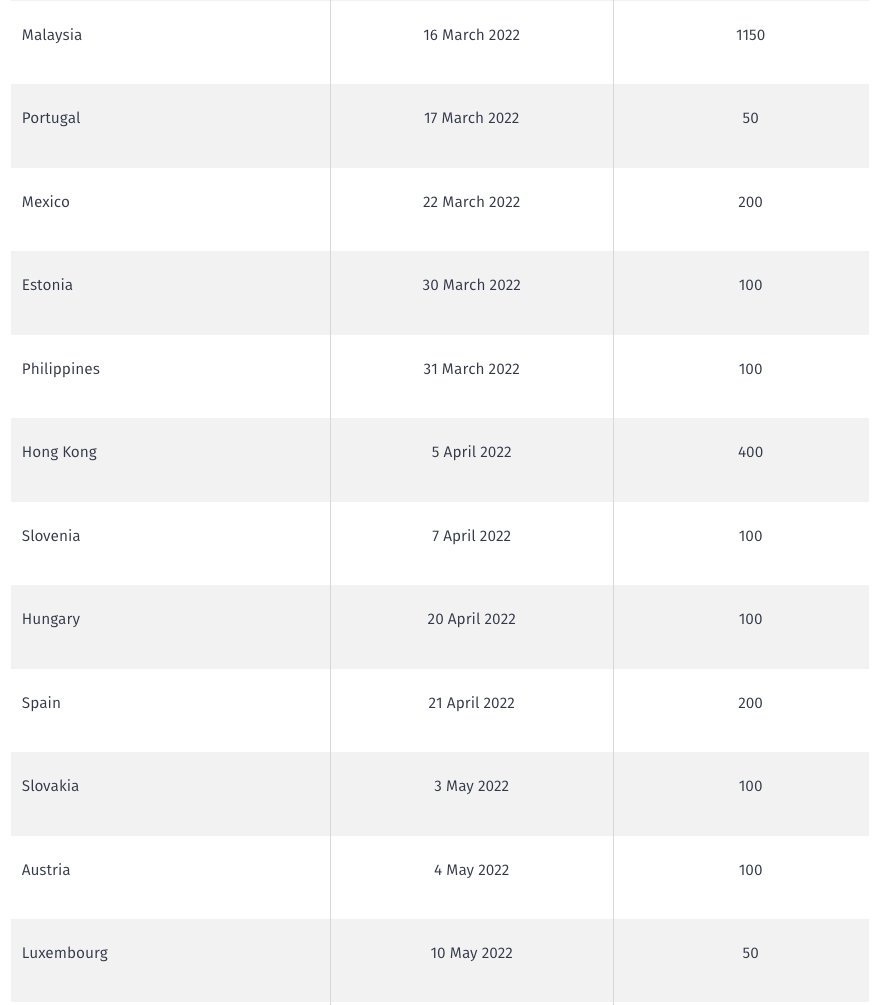 This morning, the New Zealand immigration website has published a new exciting notification: https://www.immigration.govt.nz/about-us/media-centre/news-notifications/working-holiday-schemes-reopening
Main take away from it are two:
The new working holiday visa will reopen with a specific date, will be listed below, and the link will be: https://www.immigration.govt.nz/about-us/covid-19/border-closures-and-exceptions/when-you-can-apply-for-a-working-holiday-visa
The other update is about the working holiday visa holders who have not used the visa:

Approximately 19,500 people offshore who previously held a Working Holiday Visa but were unable to use it because of the border restrictions will be granted a new visa on 13 March. They will need to travel to New Zealand within the next six months (before 13 September 2022).

These people will receive an email saying they have been granted a new visa on 14 March.
For working holiday visa holders not be able to use the visa.
A new visa will be granted on 14 March. Check your email address and your account when you apply for the working holiday visa.
It should be there on 14 March
For new applicants
For all countries uncapped, the working holiday visa will directly reopen on 14 March 2022.
For all countries with the capped limit, it will reopen on a rolling base. Starting from Malaysia.
We provide the service to secure the slot for all countries with a limited cap, so if you are interested, contact us.
Email: whvstore@gmail.com
Wechat: whvstore
Line: whvstore
Facebook: https://www.facebook.com/nzwhver/